You are invited to participate in the
JEWISH LEARNING INSTITUTE Torah Studies:
• 12 lessons that probe into the depths of contemporary Torah thought, with a special focus on issues surrounding spirituality, the human psyche, love, and relationships. 
• Every experience offers meaningful and timely lessons – from the most timeless of texts.
• You will walk away surprised, inspired, and knowing more about who we are as Jews, and who you are as an individual.
 FOURTH Season of Torah Studies 5779, starting
WEDNESDAY, JULY 24, 7:00 pm 
@ 5802 Meadows Del Mar

Join the first class free (with no obligation to continue)
SIGN UP HERE  https://www.chabadcv.com/4255665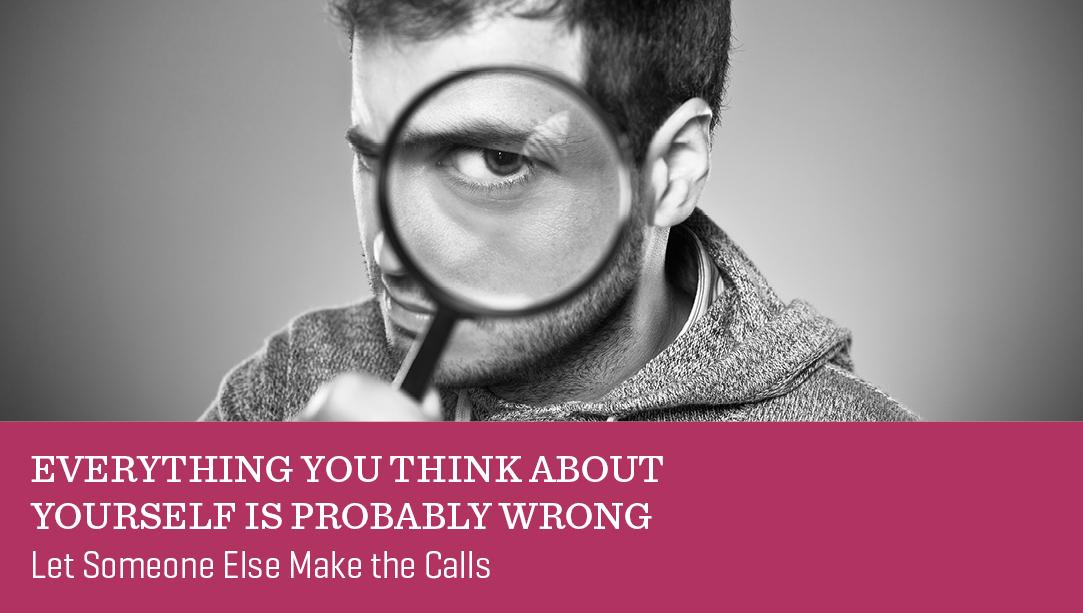 EVERYTHING YOU THINK ABOUT YOURSELF IS PROBABLY WRONG
Let Someone Else Make the Calls
Is our sense of morality and principle strong enough to always be trusted? Our past experiences shape that sense of morality, and our environment affects our judgment, whether we like it or not. How, then, are we supposed to look past our own lenses?
OUR LAND, OUR HOME, What Israel Means to Us

Israel, a tiny piece of land, provokes so much passion among the Jewish people and throughout the world. Why do we care about it so much? Uncovering the inner dynamic of the Holy Land and the spirit pulsating within it sheds light on our timeless bond with a land unlike any other.

July 31, 2019

SO YOU THINK YOU CAN HAVE MORALITY WITHOUT G-D? THINK AGAIN

"Universal Morality" Was, and Always is, a Spectacular Failure

The most popular book of all time, the Bible, is probably also translated into the most languages ever. And that's exactly what G‑d told the Jews to do in the desert—to translate the Torah into all languages. This interesting tidbit contains a message about morality that reverberates to this very day.

August 6, 2019


BE A GOOD NEIGHBOR

Good Fences Make Good Neighbors, But Reaching Across Is Even Better

While some think they can live wherever they want and remain completely unchanged by their environment, most of us abandoned that fantasy a while ago. So what's the best plan? To hide away in the safest place, or blaze trails in obscure locales? A law about neighbors contains the fine balance to this important question.

August 14, 2019


SHATTERED DREAMS

Ground Zero is a Construction Site

The image of a horrified Moses smashing the precious tablets is seared into the Jewish conscious forever. But what most people don't know is that those broken shards are remembered not as a tragedy, but as a moment of glory. For buried in those broken pieces are wild dreams and incredible new beginnings.

August 20, 2019


LESSONS FROM AN ANIMAL

What the Kosher Signs of an Animal Can Tell Us About Life

Starting with a cow's split hooves, continuing up to its abdominal habits, this lesson lands us into lessons about life and what it means to be a truly "religious" person.

August 28, 2019


SAGES VS. SCRIPTURE

Where Does the Bible End, and the Rabbis Begin?

As anyone with basic Jewish literacy knows, the Rabbis came up with a lot of stuff. And we mean A LOT. So what's the deal? Are the Rabbis just an extension of the Torah? But aren't they mere mortals? And why were they making up so much stuff anyway? Discover the rules of the game in this intriguing class.

September 3, 2019

IT'S MY BODY, I CAN DO WHAT I WANT!

Wrong. It's Not Your Body. Proceed Accordingly

It's all skin and bones, right? No! In this joyful ride, we learn that our bodies are something uniquely special, perhaps more so than our very souls. But before you hit the gym, take a moment to discover the spiritual energy in that body—and do your best to unleash it.

September 10, 2019

HERD MENTALITY IS BAD. JOINING MINDS IS INCREDIBLE

Chassidic Fabrengens Are the Original Group Therapy

Listen, we all have issues. But the good news is that your issues are probably not exactly the same as the next person's issues. That's where getting together comes in: It's a powerful tool for recovery, inspiration, and direction. A one-off gathering on two dusty hilltops in the Judean desert brought home that message to the nascent Jewish people.

September 17, 2019
REPENTANCE SHOULDN'T BE SCARY. TRY IT ON FOR SIZE

How a Achieve a Joyful High Holidays in 30 Days or Less

That picture of a Jew crying in the corner, bitterly remorseful about his or her past misdeeds is, agreeably, a scary one. But it's also counterintuitive—what happened to positive reinforcement? Find out how to ace repentance this season, and come out happier for it.

September 25, 2019

BROKEN PROMISES

Kol Nidrei's Message of Hope

Of all things, the Yom Kippur prayers start with the cancellation of vows. Couldn't we choose something a little more inspiring? Discover the fascinating historical background to this ancient tradition—and the reason why Kol Nidrei is the perfect opening pitch.

October 2, 2019



A SNAFU ABOUT CORFU

The Search for the Authentic Etrog

Some centuries ago, a great controversy arose in Europe: Was the beautiful etrog from the island of Corfu the preferred specimen for use on sukkot, or was it unfit for use entirely? Get involved in one the most heated—and intriguing—rabbinic debates in recent history.

October 10, 2019